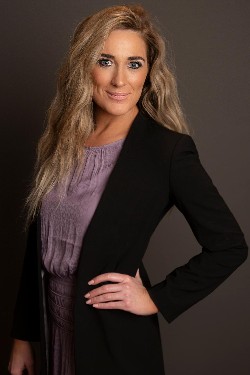 I believe that a home is your sanctuary, and it should be treated as such. Growing up in Oregon with a large family, and extended family my Grandparents showed us that their farm home was more than just a place to live - it's where you can make long - lasting memories! My passion for real estate started there, and now I'm committed to passing that along! Whether you're selling, buying your first home, or purchasing an investment property, real estate can have an impact on your life's story, and I want to help by making it a positive and seamless beginning. 
I graduated with a bachelors degree in Exercise Science from BYU-Hawaii, shortly after graduation I said goodbye to the warm sandy beaches and hello to the Eastern Idaho mountains and cold air. Although the move was difficult It didn't take long to fall in love with the community, Idaho sunsets, and open landscapes. 
As a Certified Personal Trainer I've had the opportunity to build countless relationships with people locally and online. With over 15 years experience in the fitness industry, and history of playing in competitive sports, I've learned dedication, direct communication, hard work, and resilience. My clients became my teammates in the past and together we were successful and I'll continue that motto in future. I recognize and value the trust that is placed on me, and I'll strive to exceed those expectations daily. 
I'm blessed to be a Mother to three beautiful, smart, and really funny kiddos. When we aren't eating or sleeping we're busy making memories on the field or the court. 
If you'd like to learn more about how we can work together, please call or text me anytime! 
It would be an honor to work with you!